As a way of deepening their research, the Ph.D. students in the ITASIA Program are sharing their sites of fieldwork with their fellow students in the Graduate School of Interdisciplinary Information Studies.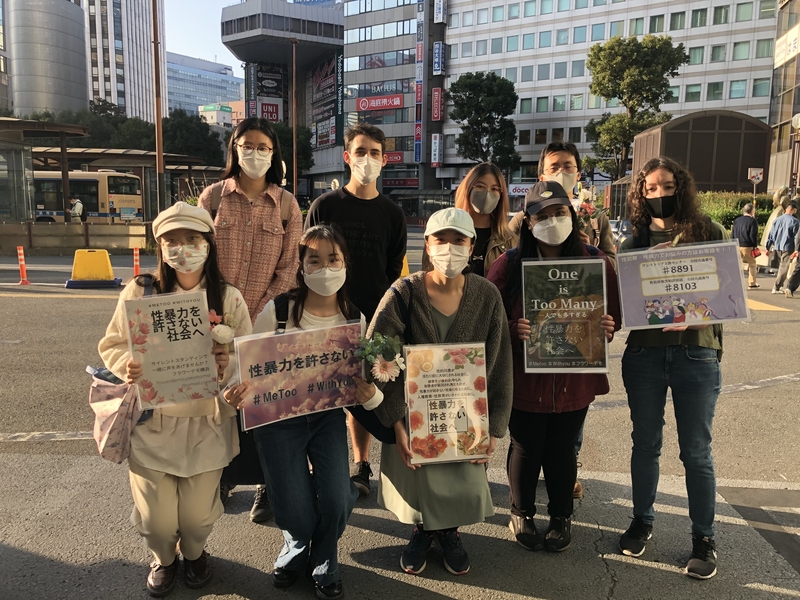 This month, Ph.D. candidate Junxiao LENG lead a group of graduate students to participate in and observe the Flower Demonstration in Yokohama on November 12th. Junxiao has conducted fieldwork research and interviews on the Flower Demo movement in Japan as part of her dissertation on feminist movements in contemporary Japan.
The Flower Demo is a feminist protest movement against sexual violence. Participants stage silent protests by holding flowers and placards in their hands to symbolize those women who have suffered in silence from sexual violence and harassment.