The ITASIA Homecoming Day 2019 was held on Friday, October 18 in the
Open Studio
of the Main Building of the
Graduate School of Interdisciplinary Information Studies
. Our featured alumni speakers were CHEN Ji (MA, 2011), Celia Xuelu CHEN (MA, 2013), and Jodie QIU (MA, 2016). All three are non-Japanese women working for companies in Japan after graduating from the ITASIA Program. In a roundtable discussion, they discussed their work lives and offered advice about how to find jobs in Japan.
The panelists' discussion highlighted the opportunities and challenges of working in Japan. Jodie QIU, who is an IT Specialist for IBM Japan, talked about how to prepare for interviews and aptitude tests administered by companies in Japan; Celia Xuelu CHEN, who works as a Senior Market Research Manager for Kyowa Pharmaceutical, emphasized the importance of Japanese and English language skills for working in Japan; and CHEN Ji, who is a Strategy Planner at Hotto Link, talked about maternity leave policies and her experience as a working mom.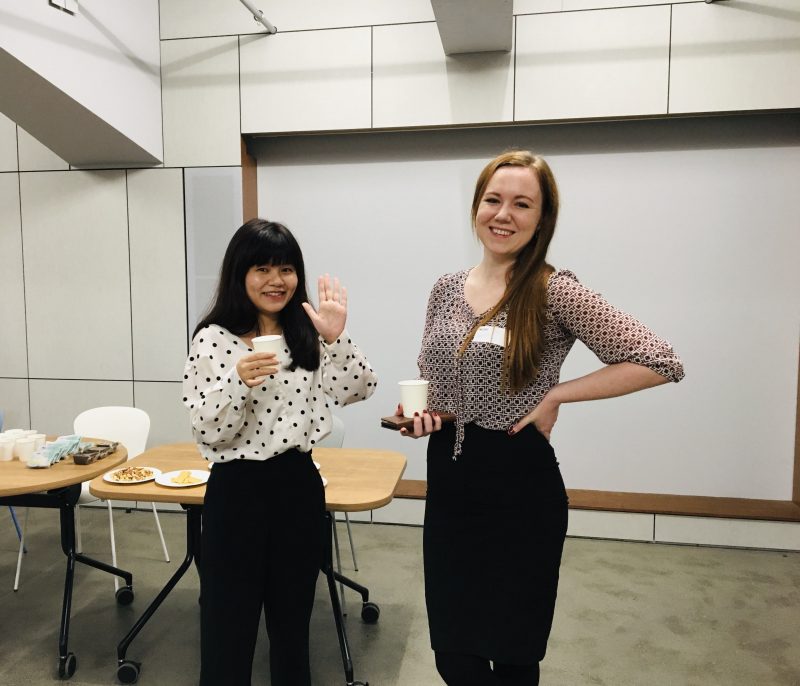 In addition to our three featured speakers, several other recent graduates of the program joined the event. Prior to the roundtable discussion, a reception was held for alumni and students to meet and chat informally. This opportunity to connect with past graduates is important for sharing information and building connections in the ITASIA Program. We look forward to next year's homecoming event, when we plan to feature three more of are distinguished alumni.